Where to find my work

I have a little mobile stall to display my work. I am out mostly in Broadstairs and Ramsgate areas on sunny days from Spring to Autumn. I am usually on Canterbury High Street around Christmas time.

Most people find me when I am out with my art stall. However, I don't do set hours, so if there is any print or original work that you are particularly interested in and that you don't want to leave it to luck to find me, please email me so that we could make an arrangement.


How to Order

Most people find me when I am out with my stall and buy my artwork face to face.

The gift shop "Number 3" on York Street Broadstairs has my greeting cards and Broadstairs prints in stock.

My greeting cards can also be purchased at number 26 'Limarni' on Harbour Street Ramsgate. Limarni is a beautiful boutique offering a range of handmade accessories and clothing as well as artwork.

You can purchase my work via my website. I can post my work to any destination in the UK. Please e-mail me if you are interested in any of the pieces you see on this website. My preferred payment method for online purchases is bank transfer. If you are local, you can also pay during delivery.

Unfortunately posting items outside UK has become rather problematic. Items are returned without any explanation in most cases. For this reason I do not offer any overseas delivery.
My Commitment
I always strive to provide the best service and quality work that I can. I take care of all aspects of my work, not only the creation of my art, but also the prints, mounting and sometimes framing.

Always feel free to get in touch if you have any issues with the work you have purchased, whether it is a small print work or an original painting, and regardless of when you bought it. It is very important to me that you are a 100% happy. I will do my best to help you.

Delivery

I offer free delivery locally. This includes Thanet, Canterbury and the surrounding areas.

For other parts of UK, the delivery charges are included in the prices for prints on this website.

Delivery for the original pieces need to be arranged individually and delivery charges would vary accordingly.
Commissions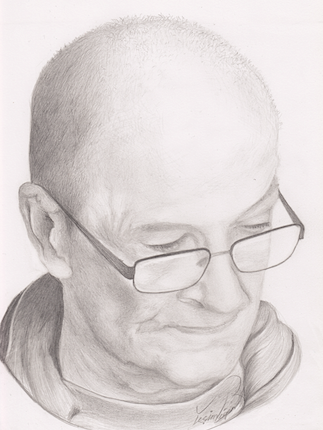 I welcome commissions in a variety of areas. You can commission me for a portrait, pet portrait, landscape, abstract work. It could also be a painting of your house, a place that has a sentimental value, or a business venue.

For further information, please get in touch.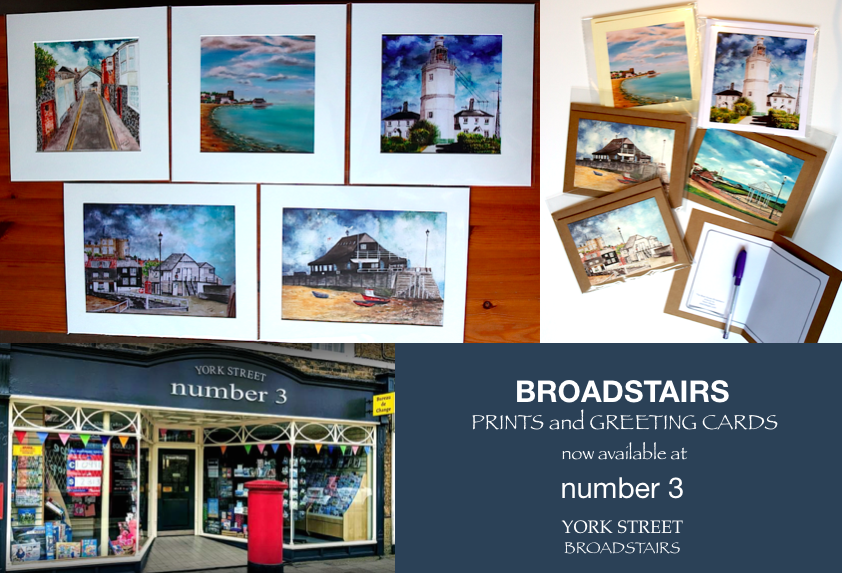 Prints and Greeting cards of Broadstairs available
at number 3 York Street, Broadstairs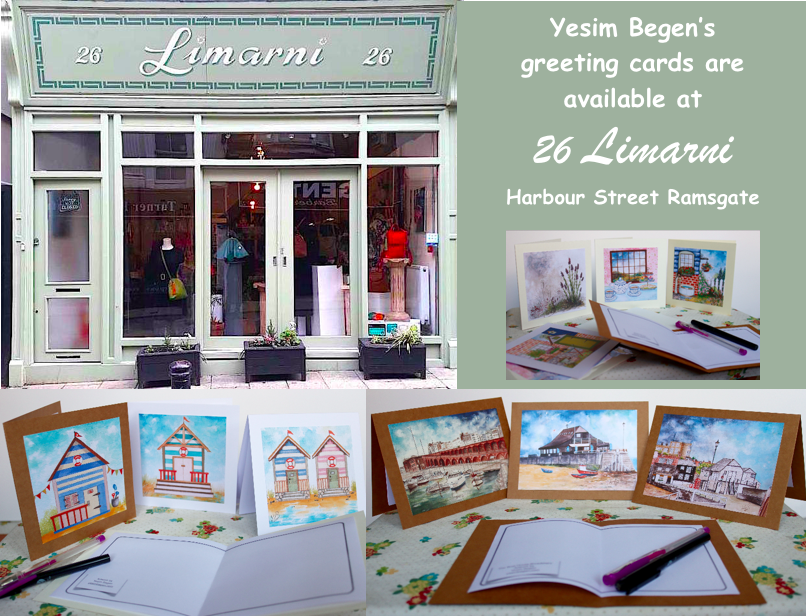 A wide range of greeting cards available
at LIMARNI, 26 Habour Street, Ramsgate